OWNERS: MATT VANASSE AND DAN BRENNDORFER
EST 2018 | UNTIL FOREVER
Indestructible MFG was founded in 2018 by tattoo artist Matt Vanasse and barber Dan Brenndorfer. Originally a basement hobby in a barbershop, the brand has now become recognized worldwide, sold in countries far and wide. The brand is steeped in the tradition of tattooing, as well as alternative music and motorcycle culture. At the heart of Indestructible's aesthetic is a strong sense of community, a deep connection to traditional tattooing, and unwavering customer loyalty. Based in Toronto, the brand is renowned for crafting simple yet bold pieces that pay homage to timeless traditions.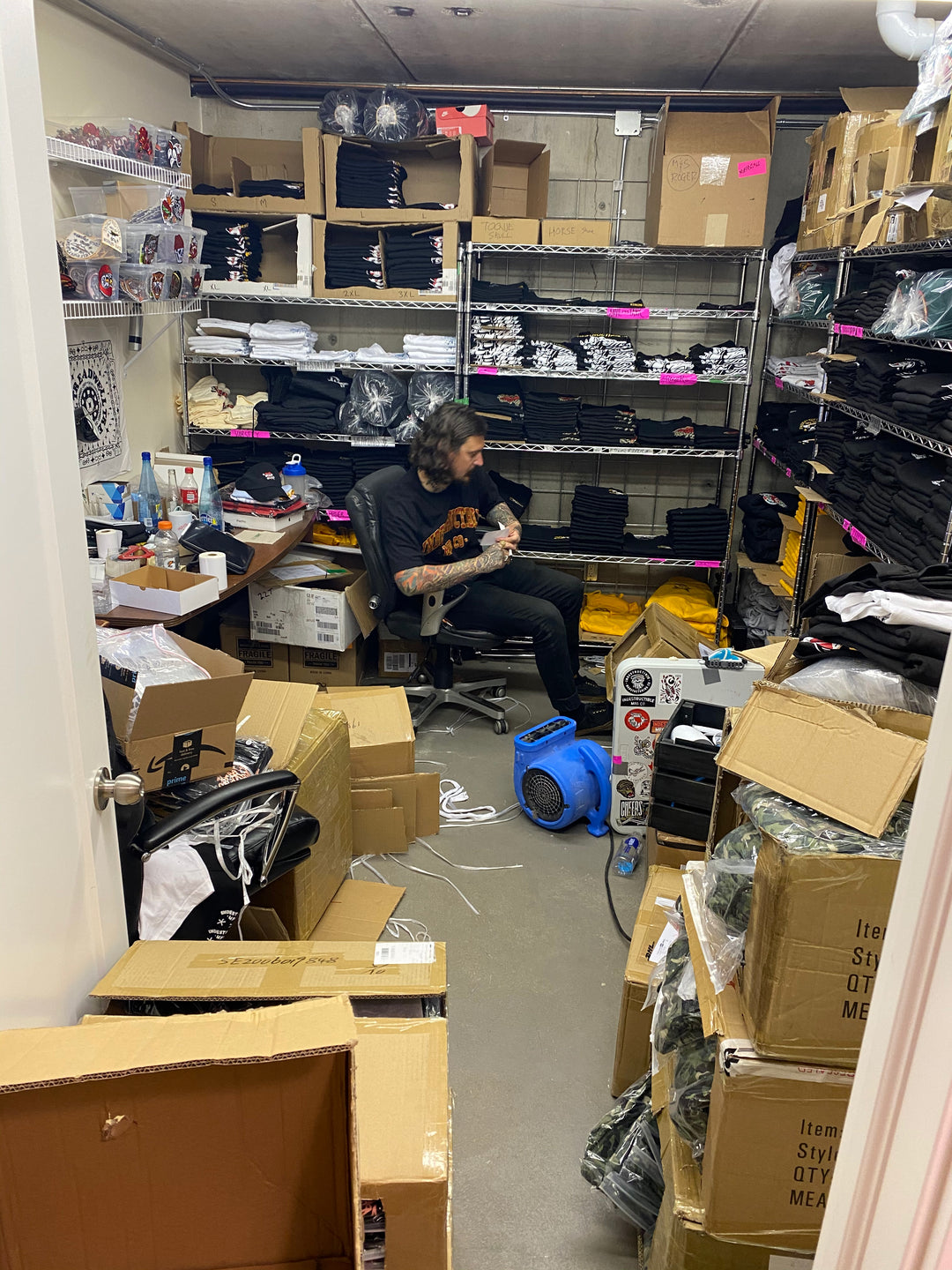 We had 2 desks and all our inventory in a tiny room in a basement of a barber shop.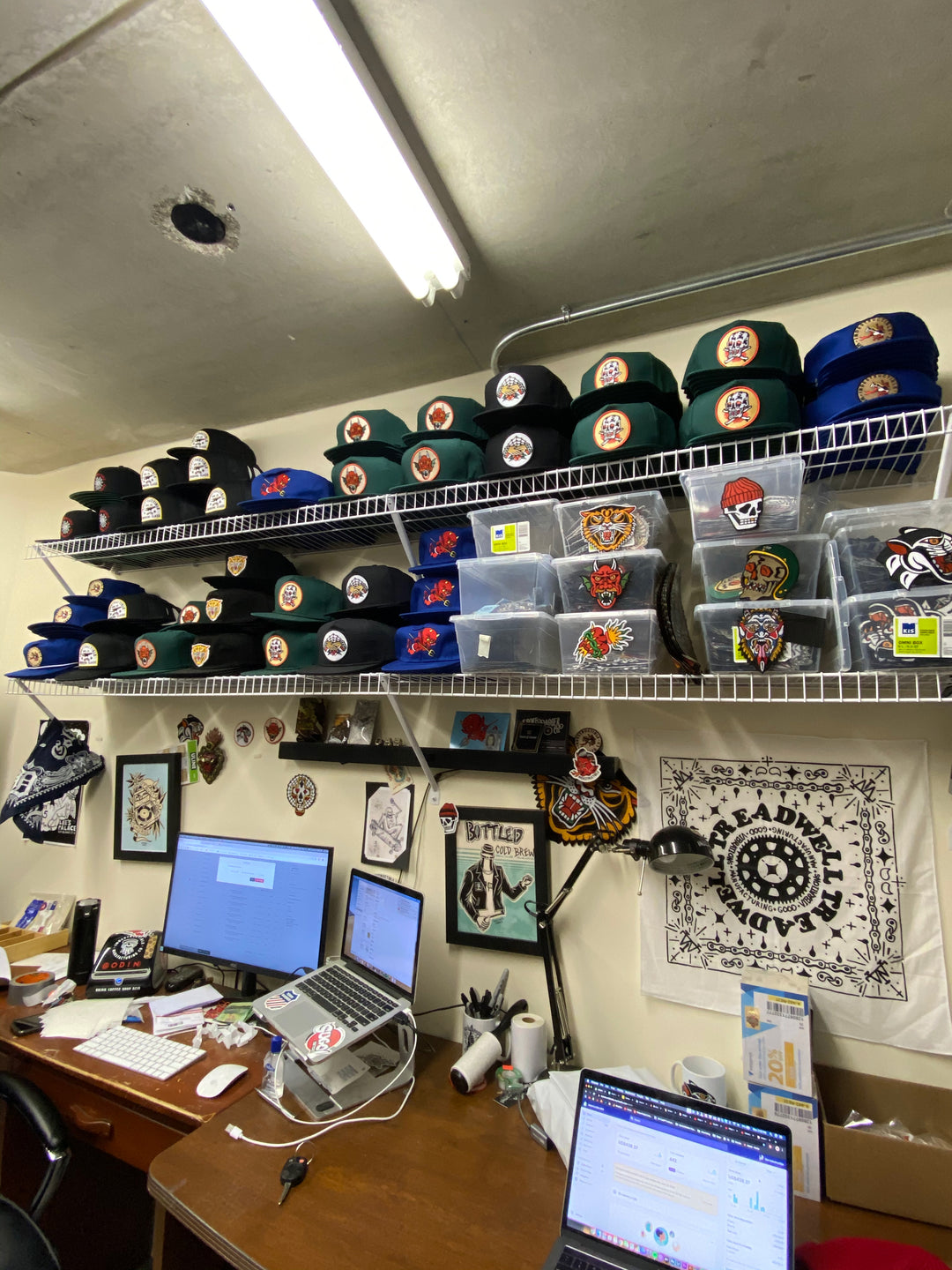 Storing our hats right above our desks. Space was tight!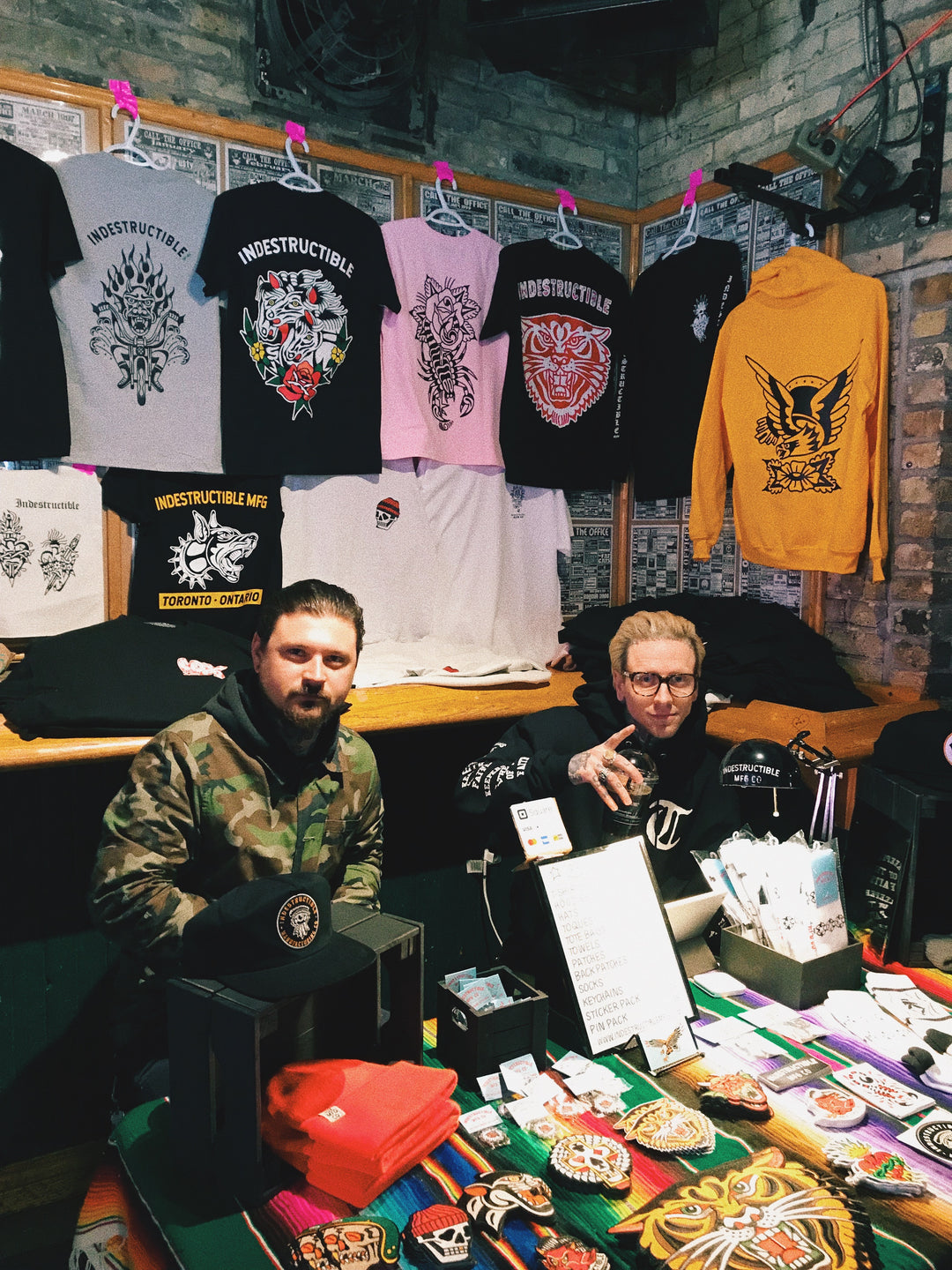 We spend many weekends at pop up markets all around Ontario.
SCREEN PRINTED IN TORONTO, CA
In 2018, Tattooer Matt Vanasse and Barber Dan Brenndorfer took their passion for art and clothing to the press. Indestructible started in the basement of a barbershop and has turned into an international lifestyle brand.